Welcome to the Speed Unlimited youth track and field and cross-country club in Bellevue WA.
We are affiliated with and sanctioned by the USA Track & Field (USATF) organization - the national governing body for track and field and road & off-road running. We provide team-based track and field, cross-country and speed & strength training opportunities for athletes aged 8 through 18 on the east side of the Seattle Puget Sound Area. Speed Unlimited is a not-for-profit organization operated by our governing board, club members, coaches and volunteers. Speed Unlimited has been recognized by the USATF Foundation for it's innovative training programs and athletic excellence. Read more about Speed Unlimited.
Latest News
Updated: February 2013

NEW: The 2014 Spring Track and Field Season Begins Monday, March 10th! REGISTRATION NOW OPEN!
Our Spring Track and Field Season will begin Monday, March 10th. Practice sessions will be held on Monday/Wednesday typically between 6:30pm and 8pm during the months March thru end of July. See the season's schedule.

Please note, if you are new to Speed Unlimited this spring season, we ask that you plan to attend our New Athlete Orientation and Pre-Season Training session on Saturday, March 8th at Interlake High School from 4-6pm. This will be an opportunity for new athletes to come and learn the warmup routine, meet the coaches and generally feel better prepared for the first official training session on Monday, March 10th. Coaches will focus on helping our new members learn the drills, and understand the basic workout expectations. There will be a new Parent Meeting at the same time. The New Athlete Orientation Training Session and concurrent Parent Meeting are required for athletes and families new to Speed U.

Spring/Summer Training Schedule and Online Registration is now open. Register now to save your spot!


More Information


More Information
Other If you would like to support our club and it's scholarship program, you can do so directly by making a donation on our donation page.

MEMBERS: See pix of our athletes in action.


Our Sponsors & Supporters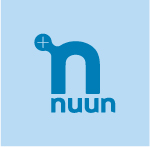 Nuun is a sponsor of Speed Unlimited. You can purchase Nuun electrolyte replenishment tabs for your water using our special promotion code, "speedunlimited" during checkout and support our club. Every tube you order helps to raise funds for our scholarship program.


Active Use skin care products is a supporter of Speed Unlimited. Protect your skin in the sun while you stay active! You can purchase your Active Use sunscreen and skin care products on their website.



Sports Reaction is a supporter of Speed Unlimited. They provide world-class physical therapy services for rehabilitative and restorative care.