Welcome to the Speed Unlimited youth track and field and cross-country club in Bellevue WA.
We are affiliated with and sanctioned by the USA Track & Field (USATF) organization - the national governing body for track and field and road & off-road running. We provide team-based track and field, cross-country and speed & strength training opportunities for athletes aged 8 through 18 on the east side of the Seattle Puget Sound Area. Speed Unlimited is a not-for-profit organization operated by our governing board, club members, coaches and volunteers. Speed Unlimited has been recognized by the USATF Foundation for it's innovative training programs and athletic excellence. Read more about Speed Unlimited.
Latest News
Updated: July 2014

Congrats to our 2014 JO Nationals Qualifiers!
We saw 50 of our athletes compete this weekend in hot and competitive action at the JO Regional 13 Meet in Spokane WA. Of those, 41 athletes qualified to advance to compete at the Nationals Meet in Houston Texas from July 21st through the 28th, in 30 individual events and 7 relays. We earned 7 Regional Championships and many PRs! Congrats to all! The athletes who did not advance left the meet with new PRs and/or participated in some intensely deep and competitive fields. Overall, our team did exceptionally well with great performances under the conditions. The coaches are very proud of you all.

See the season's schedule.

Fall Training Programs Registration Preview
Stay tuned for news about our Fall Training programs. NOTE: Practices are typically on Monday and Wednesday evenings on the Eastside. Please be sure to review our fall schedule for practice times (which change as sunset times progress) and locations when it is posted.

Our Fall Training features 2 training groups.
Group 1 is the Competitive Cross Country Racing Group that will train and compete in the Fall USATF Cross Country Developmental meets series and and Junior Olympic circuit starting in November. These runners will race the 2K, 3K, 4K and 5K depending on their age group. To register for the Cross Country team runners must be at least 9 years of age or born in 2004. Younger athletes born in 2005 or 2006 may train with Speed Unlimited with coaches approval.
Group 2 is the Fall Speed, Strength & Conditioning Group. This group consists of sprinters and/or athletes with another competitive fall sport. Participants will benefit from sprint technique and speed mechanics as well as strength work, but will not compete in any races/events. To register for the Speed, Strength & Conditioning Group athletes must be at least 11 years of age or born in 2002. Younger returning Speed Unlimited athletes, born in 2003 or 2004, may join with coaches approval.


NOTE: High School aged athletes that are participating in a school sport are welcome to register for and participate with the appropriate training group before their HS training begins and once that season has ended.

Look for a special link on the registration site for these athletes.
More Information


More Information
Other If you would like to support our club and it's scholarship program, you can do so directly by making a donation on our donation page.

MEMBERS: See pix of our athletes in action.


Our Sponsors & Supporters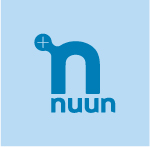 Nuun is a sponsor of Speed Unlimited. You can purchase Nuun electrolyte replenishment tabs for your water using our special promotion code, "speedunlimited" during checkout and support our club. Every tube you order helps to raise funds for our scholarship program.


Active Use skin care products is a supporter of Speed Unlimited. Protect your skin in the sun while you stay active! You can purchase your Active Use sunscreen and skin care products on their website.



Sports Reaction is a supporter of Speed Unlimited. They provide world-class physical therapy services for rehabilitative and restorative care.