Welcome to the Speed Unlimited youth track and field and cross-country club in Bellevue WA.
We are affiliated with and sanctioned by the USA Track & Field (USATF) organization - the national governing body for track and field and road & off-road running. We provide team-based track and field, cross-country and speed & strength training opportunities for athletes aged 8 through 18 on the east side of the Seattle Puget Sound Area. Speed Unlimited is a not-for-profit organization operated by our governing board, club members, nationally certified coaches and volunteers. Speed Unlimited has been recognized by the USATF Foundation for it's innovative training programs and athletic excellence. Read more about Speed Unlimited.
Latest News
Updated: January 2015


NEW: Congrats to our athletes who were entered to participate at the UW Preview
Congrats to our HS athletes (Katia M, Christoph H, Kyle J, Elena J, Matt D and Sophie C) who were entered to compete at the UW Preview meet this past weekend against top college athletes, and some professional runners. Congrats to Sophie C who posted the top time amongst HS girls in the nation in the 1,000M run against a world class field including, Jordan Hasay, Treniere Clement, and Shannon Rowbury. You can vote for her in Milesplit's performance of the week survey running now!


NEW: Winter Training & High School Winter Training Season & Registration - CLOSED
Registration for our Winter Training Program (Jan/Feb) is closed. Winter Training is a 6-week session open to athletes (born 2004 or before and not yet in High School) looking to gain speed and strength during the winter season, and/or get ready for the spring track season. Participants will benefit from sprint technique and speed mechanics work as well as strength and conditioning training. Athletes will get a training benchmark, which includes an official automatically timed sprint over 40 yards and will track their progress over the 6 week session.

Alongside our Winter Training Program, Speed Unlimited is offering a Winter Training Program for High School Athletes. High school athletes that register for and participate in these sessions will train on Mon/Wed with the full team as well as Indoor training on Thur and some Sat sessions. HS Athletes will have the option to compete in a select number of indoor meets (pending qualification per the performance standards set by the meet directors), will begin their training in mid December.


See the Winter Training schedule here.


NEW: Looking Ahead to the 2015 Spring Season
Our 2015 Spring and Summer Track and Field Season will begin on Monday March 9th 2015. The training sessions are typically on Mondays and Wednesdays from 6pm or 6:30pm to 8pm at a track stadium location either in Bellevue or Mercer Island. Electronic registration for this season will open in February. The spring/summer training season's schedule will be posted in early February. Online registration will open in Mid-February.

Congratulations to our 2014 JO XC National runners who competed in Myrtle Beach SC!

We had 2 All-American (top 25) finishers.
We had a second (2nd) place national team finish.
We had 2 sixth (6th) place team finishes.
We had 8 top 100 finishers.
We had 4 top 50 finishers
We had many Personal Records (PRs) set.

Read our SpeedU news blog for a full summary of the action.
More Information


More Information
Other If you would like to support our club and it's scholarship program, you can do so directly by making a donation on our donation page.

MEMBERS: See pix of our athletes in action.


Our Sponsors & Supporters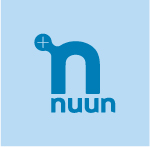 Nuun is a sponsor of Speed Unlimited. You can purchase Nuun electrolyte replenishment tabs for your water using our special promotion code, "speedunlimited" during checkout and support our club. Every tube you order helps to raise funds for our scholarship program.


Active Use skin care products is a supporter of Speed Unlimited. Protect your skin in the sun while you stay active! You can purchase your Active Use sunscreen and skin care products on their website.



Sports Reaction is a supporter of Speed Unlimited. They provide world-class physical therapy services for rehabilitative and restorative care.